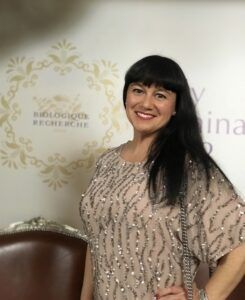 Monika Buzas
Aesthetician, Anti-Aging Specialist
I have been suffering from skin care since I was a child. I regularly taught my schoolmates how to design the right skin care routine as many struggled with teenage changes in their facial skin.
The design of their eyebrows is also always tied.
I started my career in economics, in the field of fuel and bitumen wholesale, I was responsible for contracts, customer relations and the organization of partner meetings. This is how I got in touch with the spa department of many famous foreign and domestic hotels, where I was inspired a lot and would have preferred to spend my life.
In 2010, I fell in love with the Biologique Recherche skincare brand, which completely changed my life. I identified perfectly with it's mission, so it set off on the path to my dreams. I graduated from the beautician school to make Biologique Recherche my passion as a passion as well.
Continuing education is regularly held in Paris, thus ensuring a high standard and the transfer of a true French skin care passion from the creator of the products themselves.