TEOXANE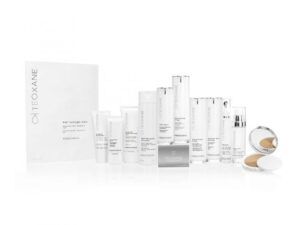 TEOXANE Cosmeceuticals' unique skincare line is perfectly adapted and complementary to professional aesthetic procedures, created using the excellence of Swiss science. Our premium products help maintain the results of such procedures while soothing skin as well as hydrating and revitalizing the skin. The appearance of common signs of ageing will be further reduced.
SKINCARE
Balancing the codes of premium skincare with the rigor of medical science, Teoxane Cosmeceuticals is an innovative skincare line perfectly adapted and complementary to advanced aesthetic procedures.
TEOXANE Cosmeceuticals
Why choose our products?
These days, most of us want to look and feel healthy and young for as long as possible. Using the right skincare products is a key part of achieving this. But how do you find the right products optimised for your own specific needs and skin conditions? Even planning an effective beauty routine is a challenge. You almost have to be an expert yourself, knowing which products work together, how they benefit specific skin conditions, and the order in which to use them.
TEOXANE Laboratories specialize in the design and manufacturing of hyaluronic acid-based dermal fillers. As one of the recognised market leaders in aesthetic medicine, we have now extended the benefits of our unique, RHA resilient hyaluronic acid®, produced through a patented process, into a complete anti-ageing skincare regimen.
Showing all 11 results